We cannot show any Rx projects here for legal reasons. We will gladly provide further references on request.
Bay Mag – a multifaceted periodical for pharmacy staff, combining lifestyle and health topics with relevant Bayer products.
Image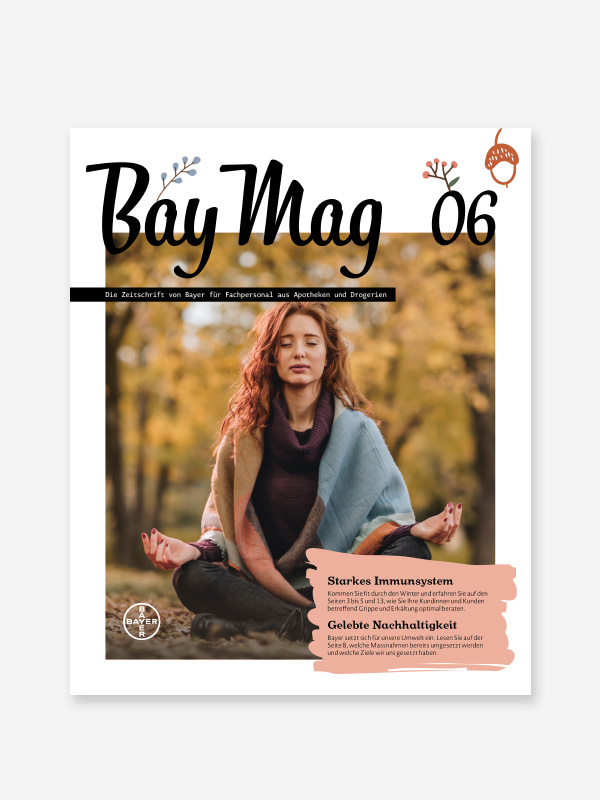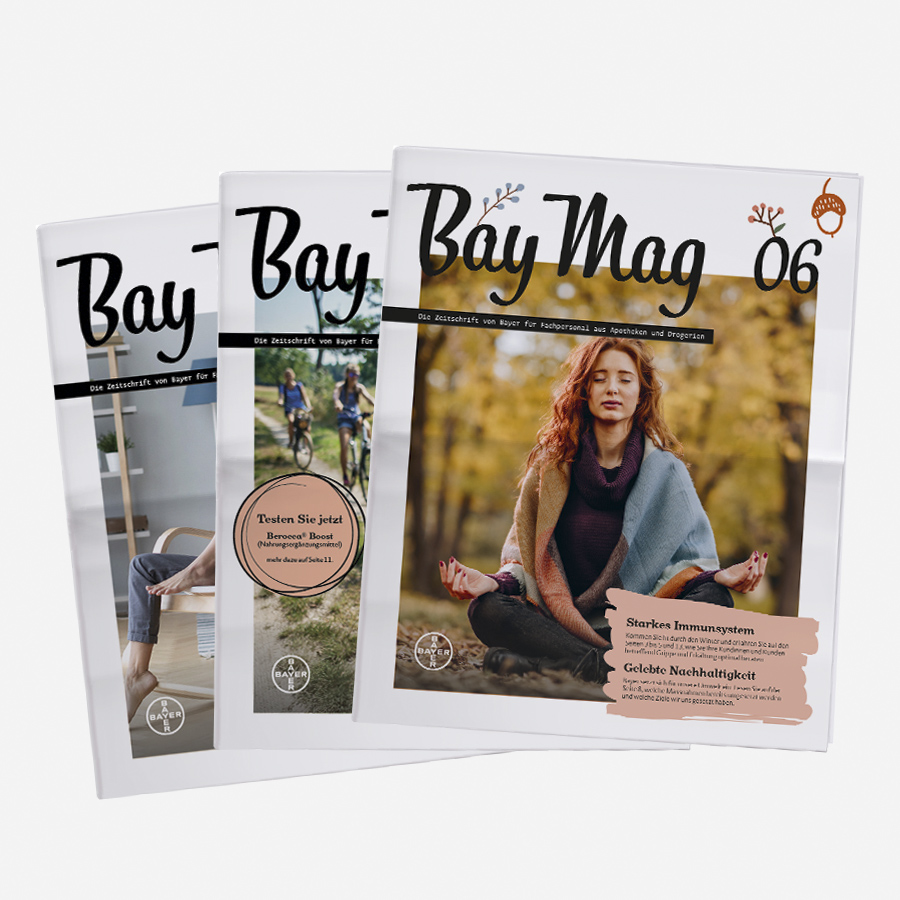 Bay Mag is a magazine that entertains and informs.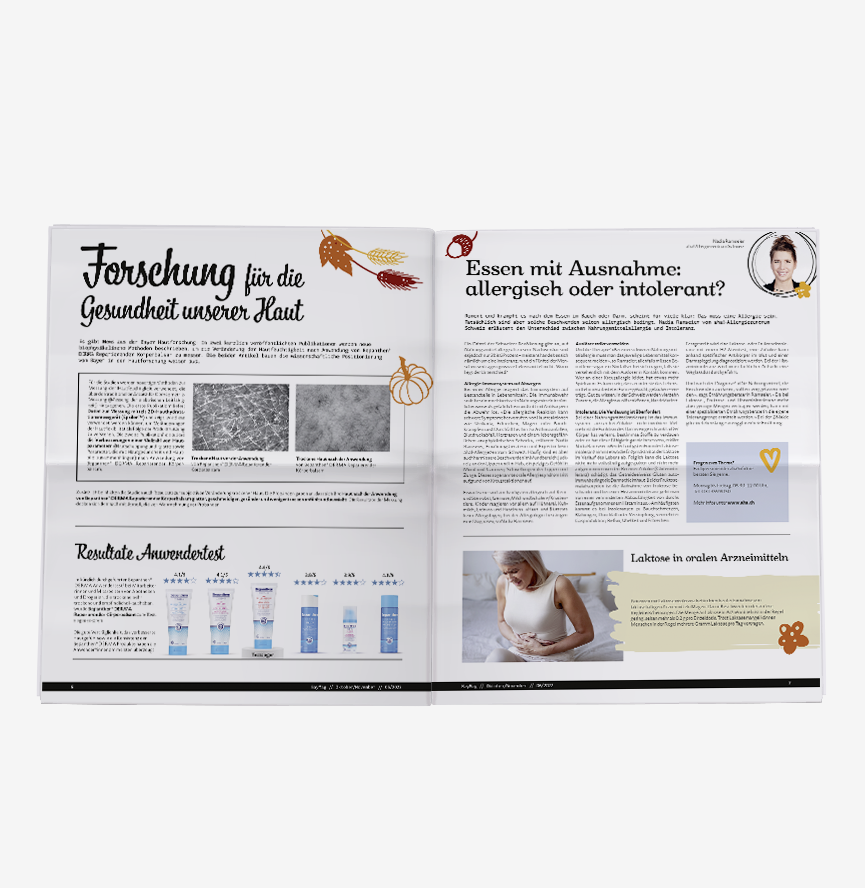 Challenge  
To realise a magazine that offers added value – this was the task that Bayer Switzerland gave STO Pharmawerbung. The target group: pharmaceutical assistants. On one hand, Bayer products were to be positioned and explained, while on the other hand, articles spanning multiple topics were to inform and entertain. From naming to conception, to creation and through to realisation – the tasks were manifold.
Solution 
Youthful and high-quality – that's Bay Mag, the trade magazine from Bayer Switzerland. A playfully designed magazine that brings together scientific content and everyday topics. The magazine is released three to four times a year. This is STO Pharmawerbung's third year of involvement in its organisation, coordination, text, creation and realisation.
Takeda at the SGG congress
The complete conception and implementation of a stand at the SSG (Swiss Society of Gastroenterology) congress, including a medical corner and digital content.
Image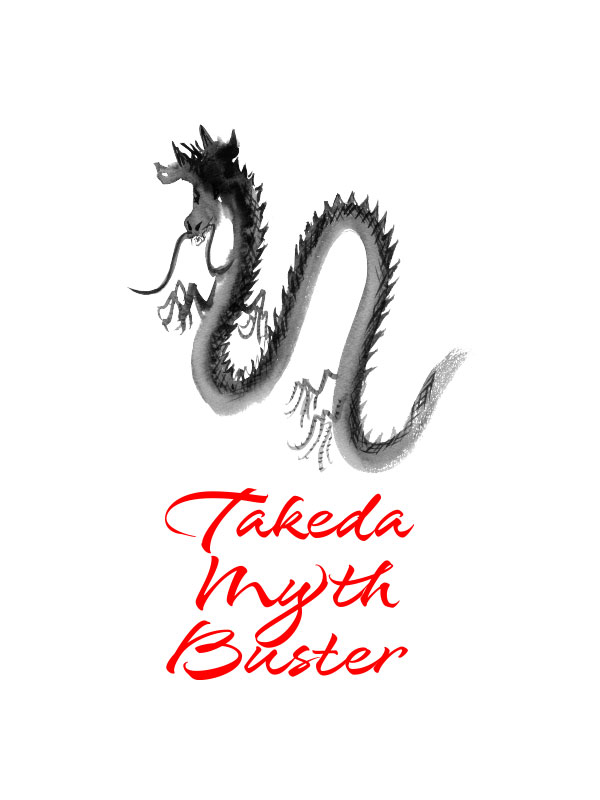 An individual stand concept with attractive amplifiers, optimally conveying the campaign.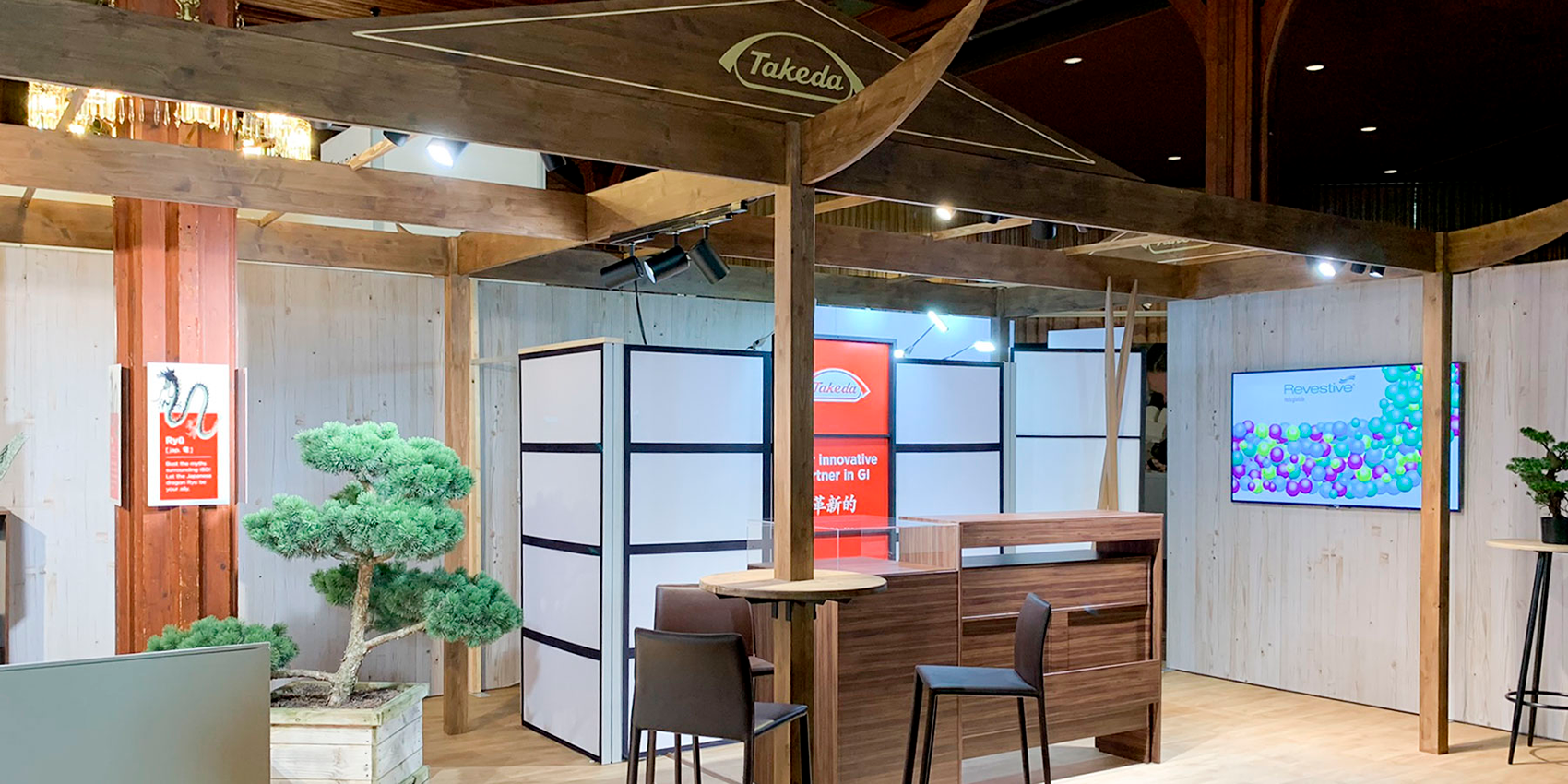 Challenge  
An eye-catching congress stand and attractive corporate branding, as there was to be no placement of product advertising – this is what was expected of STO Pharmawerbung.
The basic concept of the Japanese tea house was to be retained in line with the firm's background and supplemented by the new 'myth-busting' campaign addressing common myths about indication and product.    
Solution  
Attractively illustrated Japanese mythical creatures debunk existing myths in various forms all over the stand. They tell the story and form the common thread throughout, from the presentation on the tablet to the freshly squeezed smoothies. In doing so, they optimally link the various stand areas to different functions, thus producing a coherent whole.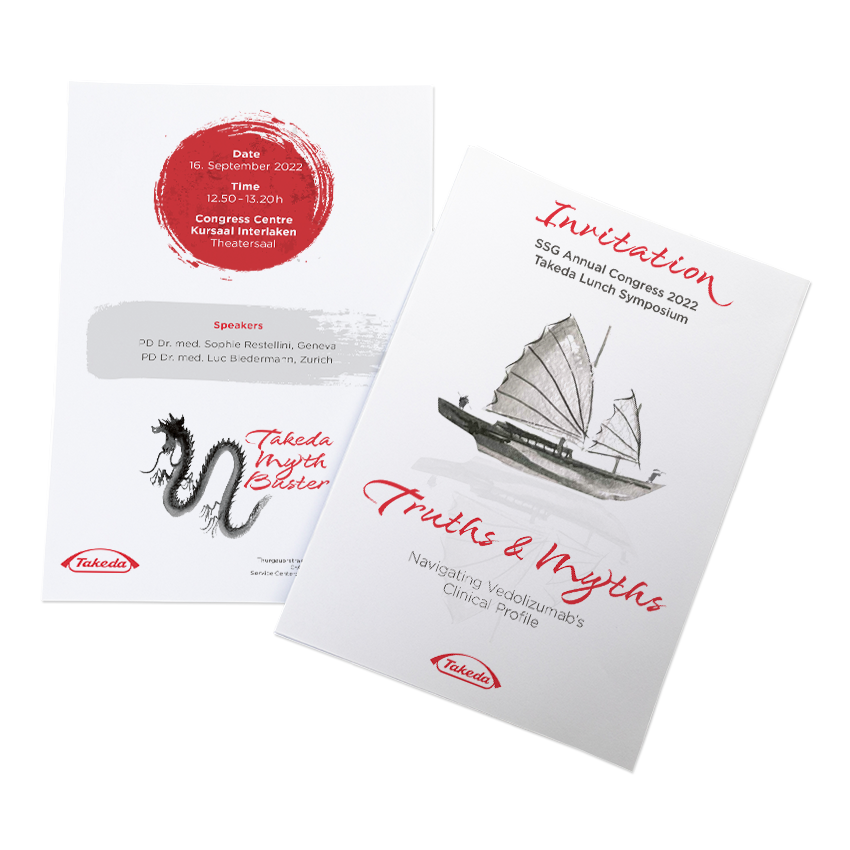 Hänseler Social Media Campaign
A social media campaign with a common thread and the goal of integrated communication about different products in various channels. 
Image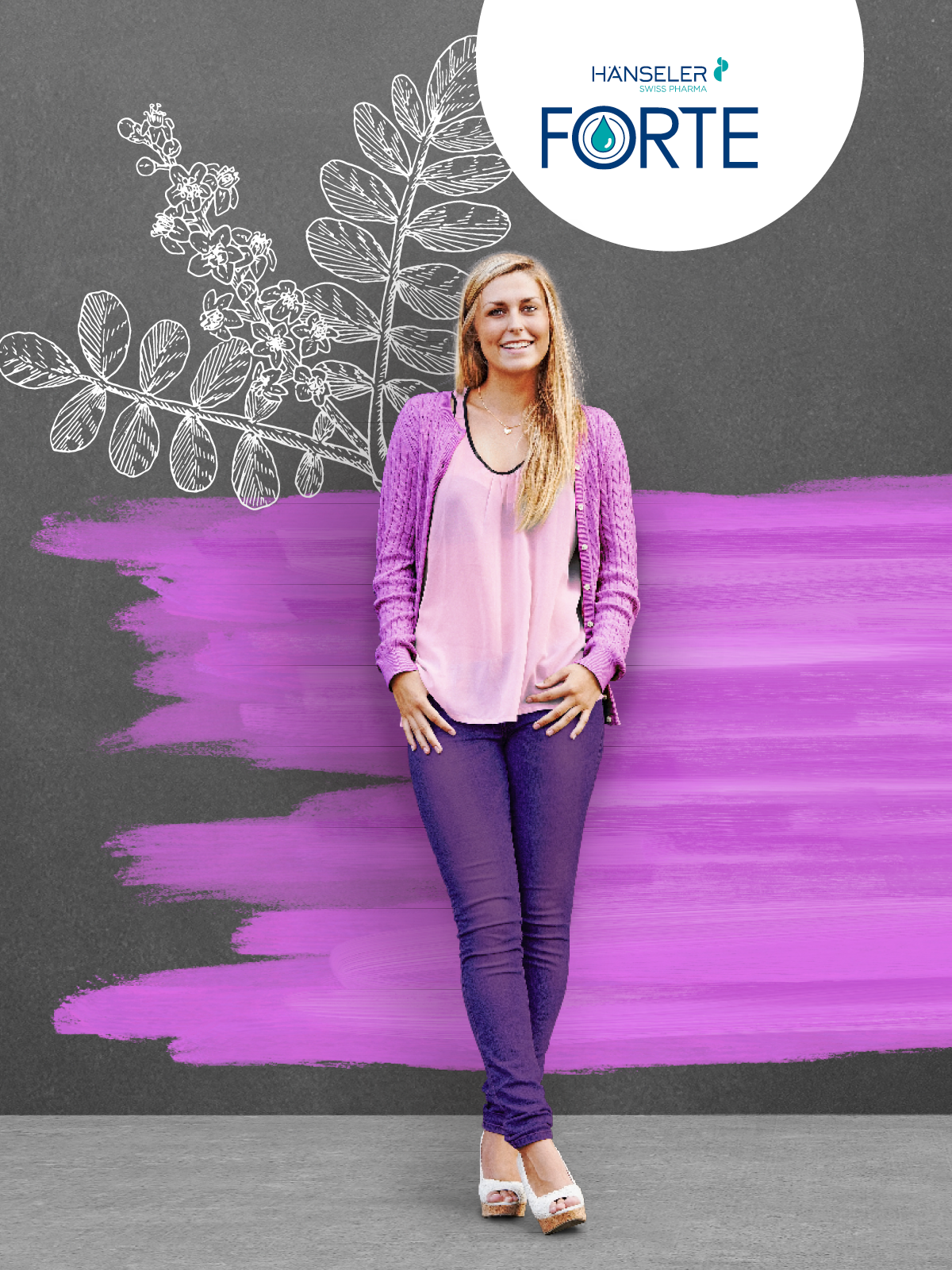 Relevant content, fascinating facts and sales promotion: that is what this social media campaign offers.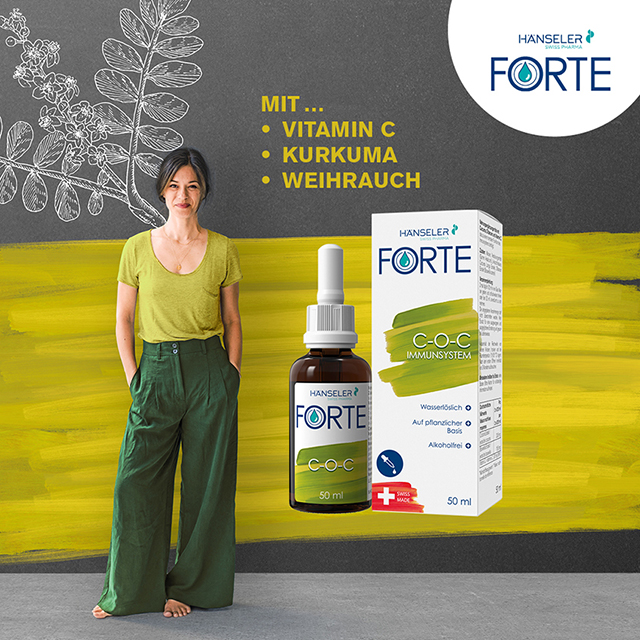 Challenge  
Hänseler AG's idea was to position the four Hänseler Forte products on social media. STO Pharmawerbung had already been able to design and create the key visuals for the product line. Now the task was to develop a captivating social media strategy and create posts that would catch the eye. The production plan included both organic and paid posts.
Solution 
In order to generate recognition value with regard to previously realised advertising material, the branding of the Hänseler Forte product line was carried over. Information about each dominant ingredient draws attention to the respective health-promoting products that contain them. A mixture was created: Individual post slides were supplemented by videos and advertisements. A discount code, which was published with the posts, directed interested parties to the online shop. A well-rounded campaign, appropriate for the season.